Installations
A 4000m2 facility where we offer a new way of understanding well-being and rest, providing health and an environment of constant harmony, inspired by oceans to enrich us with their serenity and tranquility, benefiting from our marine environment: the sea, a tireless source of well-being and origin. of the life.

Aquum Spa & Wellness offers you the possibility of enjoying our facilities with three very interesting options that complement each other perfectly to cover all your needs.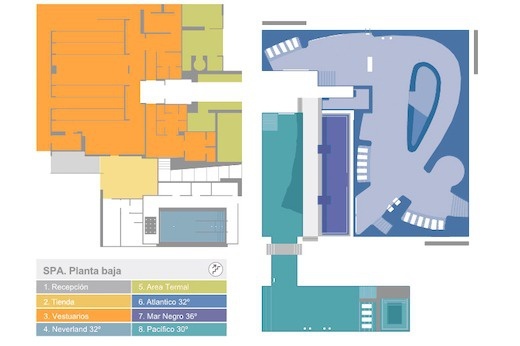 Spa - Ground floor
1. Reception
2. Store
3. Changing rooms
4. Neverland 32nd
5. Thermal area
6. Atlantic 32º
7. Black Sea 36º
8. Pacific 30th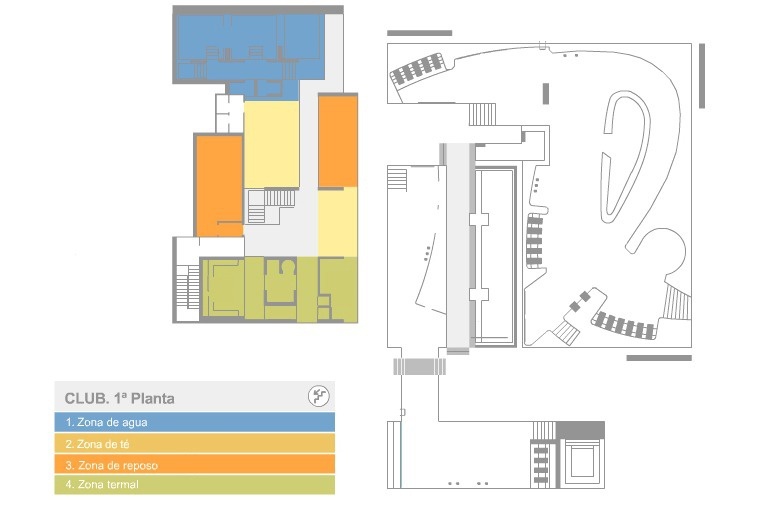 Club - 1st floor
1. Water zone
2. Tea area
3. Rest area
4. Thermal zone
SUBSCRIBE AND FOLLOW US
Find out about our news and offers before anyone else!