The highlights of
Aquum Spa & Wellness
Aquum Spa & Wellness offers you the possibility of enjoying our facilities with very interesting options that complement each other perfectly to cover all your needs.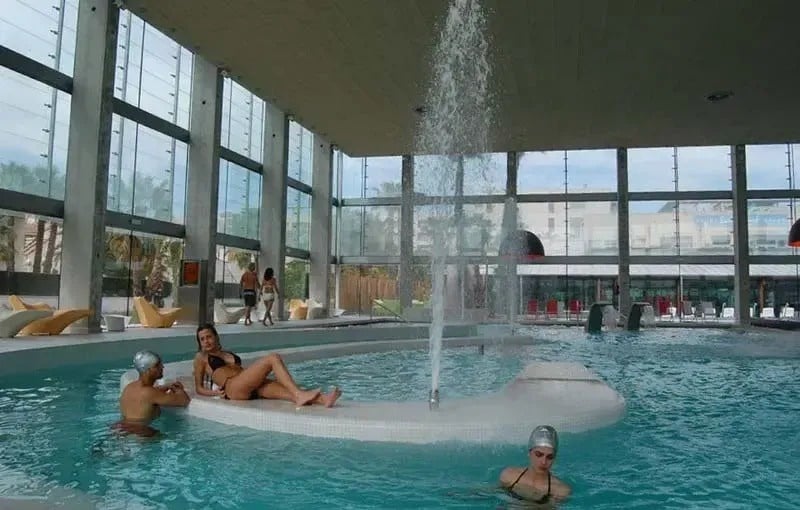 Aquum Spa
The pleasure of immersing yourself in a water environment that invites you to be calm.
650 m2 of water layer between all the pools with more than 100 seats and 50 sensations in the water, among which we find air beds, air and water beds, surround beds, cervical projectors, waterfalls, water curtain, underwater jets, air banks, banks with jets, hot tub and hydrodynamic river.
32º pool, 36º pool, 30º indoor-outdoor pool, outdoor hydromassage and children's pool (access allowed to children from 5 years old). Sauna, steam bath, ice fountain, special showers.
A wide variety of sensations awaiting.
Read more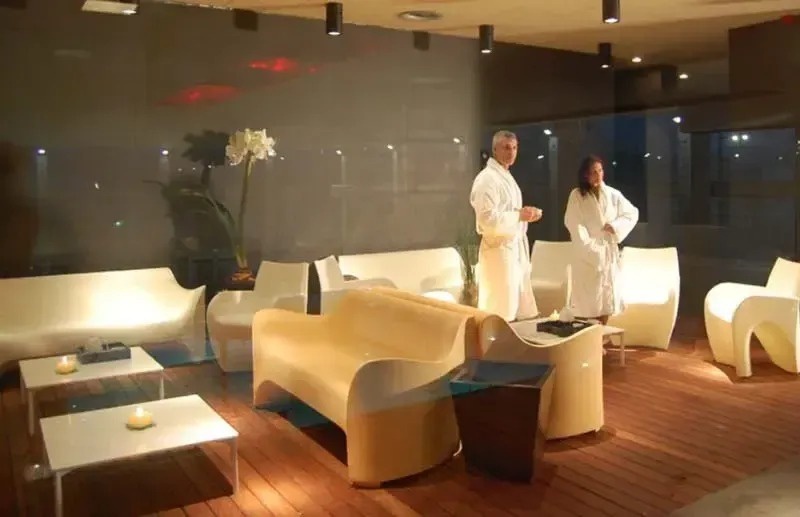 Aquum Club
Privileged environment in which to relax with great delicacy (from 12 years).
We will enjoy enveloping beds, special effects showers, hydromassage at 36º, hot pool at 42º and cold pool at 18º (contrast pool). Thermal area (sauna, steam bath, ice fountain). Zen area with tea corner, infrared relaxation area, multi-sensory room (heated beds, aromatherapy, chromotherapy, music therapy).
A real treat for the senses.
Read more
Our treatments
We have a complete range of treatments that will help you achieve the well-being, health and beauty that your body needs.
*All our treatments can be canceled or modified up to 24 hours before the reserved time, in which case 100% of the amount will be refunded. Outside this margin, the charge will be equal to the full amount.
Discover All

Aquum Style & Beauty

Thalgo Facial

Thalgo Corporal

Alqvimia Rituals

Physiotherapy + apparatology

Massages

Wellness

Wood therapy
March 2021

Incredible «We have been several times this weekend and I have to say that the experience has been a 10, everything with lots of care and great inside, we have loved the facilities are great, without a doubt we will return.»
September 2020
Very good «Ideal place to relax. It has several pools at different temperatures and various types of jets. There is also a sauna, a Turkish bath and a mini ice area and hot and cold jets. There are also outdoor swimming pools and an area for children. Very friendly staff and clean facilities. »
January 2021

Great «Aquum Club is great, the whole facility is very good, everything is very clean. The pools are very varied. Upstairs where the spa club is is fabulous. Recommendation 100x100. »
AVERAGE RATINGS




Where We Are
Avda Pau Casals, 55, 43481 Platja de la Pineda, Tarragona, Spain
+34 977 358 061
aquum@estivalpark.es